With July 4th festivities done and dusted, you may find yourself with nothing much to do over the weekend in comparison. How about playing some games?
This week we find ourselves visiting an old favorite, trying out a top-down shooter, going up against some monsters, and trying to save Middle-earth from a bunch of pesky Uruk Hai and orcs.
Alex Donaldson, Assistant Editor – Chrono Trigger
I don't know quite what caused this – perhaps it was the reveal of the Final Fantasy Pixel Remaster rereleases, the first three of which launch later this month, but I've got an itch. It's an itch I get every few years and it simply must be scratched – so I'm going to play Chrono Trigger.
Chrono Trigger is one of the absolutes of the Japanese RPG genre, and anyone who knows their stuff also knows a few basic things to be true about its place in the world. That is: in the pantheon of Squaresoft classics, Final Fantasy 6 is the most mechanically important while Final Fantasy 7 is the most culturally important. Final Fantasy 9 is the most lovable, and your favourite. And Chrono Trigger is, undoubtedly, the best. Which is why I'll replay it again, even though I've played and finished it many times before.
Beyond this, most of my weekend will admittedly be taken up working away on a big game review. Look out for that on the site soon. I also just took delivery of a new arcade cabinet… and though I swore I wouldn't get it out yet, I might tinker with it just a little this weekend.
Dorrani Williams, Video Producer – Monster Hunter Stories 2
This weekend I'll be playing Monster Hunter Stories 2: Wings of Ruin.
It's a brilliant game set in the Monster Hunter universe but with a completely different combat system and a heavy emphasis on narrative. I was lucky enough to get it early for review purposes and I've completed the story mode but there is so much more to do in the end game.
Now that it's out and the servers are populated with players, I can finally try my hand at PvP. Wish me luck!
James Billcliffe, Guides Editor – Halo 5: Guardians, Skate 3
The downside of nailing your colours to one console's mast is that you miss out on tons of awesome games. The upside though is that you can binge through them all once you finally cave.
Since getting a decent PC and the Xbox Series S, I've been on something of a Game Pass-fuelled tear through the green-lit world of Microsoft, pillaging all in my wake. Next on the block is Halo 5: Guardians, which I picked up for all of £0.80 in Prime Day thanks to some leftover credit.
My limited exposure to both Halo and Gears games means the slightly samey elements that I've read about in reviews feel fresh and exciting to me, so although pretty much every word any character says goes over my head, I'm having a whale of a time all the same.
When I'm feeling something a bit more chill, I've taken to using the Series S to revisit some Xbox 360 games too – namely Skate 3. Games from that era tend to feel a bit basic these days, but there's still something so satisfying about the stick flicks and physics that make it perfect to kick back and listen to podcasts with.
Sherif Saed, Staff Writer – Space Punks
Space Punks, the new top-down shooter RPG from Flying Wild Hog, doesn't technically go live until next week. But one of the perks of this job is that we often get early access to games. I've been playing Space Punks for a couple of weeks now, and it has changed in a few ways since I first got my hands on it.
Though I talked about how grindy certain parts of it can be in my preview, things are in a much better state now compared to just a few days ago. I want to put more time into the different characters, as I mostly played with Duke. Given that ability unlocks are a bit faster now, I expect this to let me really explore the different quirks of every class.
I am looking forward to next weekend, too, because it's then that everyone will have the opportunity to jump in. This means, more co-op buddies, something that's surprisingly harder to find when only a handful of people have access to an online game.
Stephany Nunneley, News Editor – Monster Huter Stories 2 demo, The Lord of the Rings Online
This weekend I plan on giving the Monster Hunter Stories 2 demo a try on Switch. This will be my first foray into the series, so I am looking forward to seeing what the Monster Hunter fuss is all about. The game appeals to me because you can make monsters your friend, instead of just defeating every one of them in sight.
With both of my gaming pals back from vacation, we have decided this weekend's co-op jaunt will be The Lord of the Rings Online, Yeah, I know. I am always playing it, but we recently acquired our First-Age weapons by killing some Roaming Threats and we're anxious to level the weapons up and Imbue them – which sounds like a complicated process I just can't seem to get my head around no matter how many guides I read.
Also, I finally picked up the War of the Three Peaks mini-expansion. My friends haven't grabbed it yet, so I might dive into the content on Sunday afternoon for a bit of me-time. This is if I find the time on Sunday between cleaning my disgusting house, giving the SUV a wash, and brushing the dogs. The latest addition to the house, Morty is blowing out his puppy coat, and the hair is getting everywhere. Wish me luck with this endeavor, because trying to brush an 85 pound 10-month-old German Shepherd puppy is like trying to put onesie pajamas on a three-year-old who just drank a 12-pack of Mountain Dew.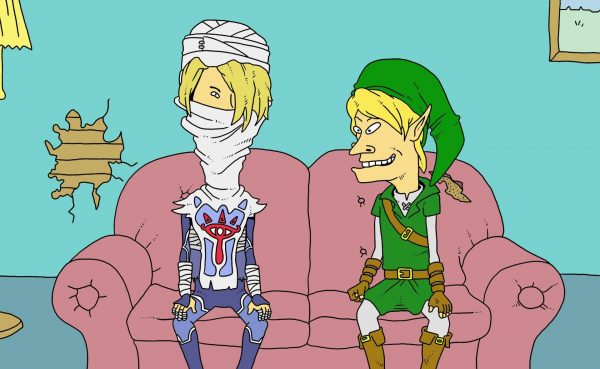 So, that is what we are doing this weekend. What are your plans? Are you trying out a new game, still slogging along in your current favorite, or revisiting something nostalgic? Let us know, as we love hearing about it.
The post What are you playing this weekend? appeared first on VG247.
July 10, 2021 at 05:55AM
from VG247
Source